ABOUT THE PROJECT
Although there have been a number of studies examining the strategies and methods by which educators have attempted to develop social justice orientations in their teaching, very few have examined these issues within the Third Level context. In part, this is because the processes by which teachers working in Higher Education cultivate their individual pedagogical outlooks and practices are generally taken-for-granted. Moreover, there is little to no formal integration of teacher education in most doctoral programmes.
In such a way, this project developed with aims to begin examining these gaps. By combining insights from the existing literature with our own experiences, the DISCs project seeks to explore what it means to be gender-conscious, community-oriented, and interculturally competent in our teaching, and how these understandings might inform the development of social justice orientations toward education across the whole of Ireland's HE sector.
---
THE SCHOLARSHIP OF
TEACHING AND LEARNING
Within the disciplinary field of Education, the Scholarship of Teaching and Learning (or SoTL) refers to the systematic inquiry of student learning for purposes of advancing teaching practices. In addition to foregrounding students and the particular contexts within which these interactions take place, a key component of the SoTL is to make inquiry findings public.
Building on the traditions of classroom assessment, action research, reflective practice, peer review, and faculty development, the SoTL employs many of the existing methods and methodologies used in the study of education but aims to improve educators' level of expertise in their respective fields as well as their skills and capacities for imparting that knowledge onto others – even at the most beginner level.
---
SOCIAL JUSTICE IN HE
Much of the literature on social justice in Higher Education aims to underscore the importance of helping students develop a critical consciousness and engage in actions that enhance equity, democracy, and inclusion across and beyond the institutions within which they learn. Yet apart from its generally progressive connotations, the concept of 'social justice' is oftentimes ill-defined. And how our individual and institutional commitments to social justice translate into tangible outcomes remain unclear.
Hence, the task of centralising a social justice orientation or ethos in HE is a complex one, and this is in no small part due to the differences in understandings of what it means to be inclusive and critically conscious.
Indeed, how educators understand HE in terms of its current state and purpose or what it means to develop anti-oppressive pedagogies depends on their own particular orientations to teaching and learning – in other words, their politics.
In attempts to explore these issues, scholars have increasingly emphasised the relevance of context to any conceptual understanding of 'social justice in HE' (Hill et al. 2018, p. 2). Along these lines, it has been argued "that educators who pursue a commitment to social justice find themselves 'embedded within an increasingly dehumanised and alienated context' where the necessarily 'big picture' and long term nature of their work is regarded as less important than specific measures of their immediate success" (Rowan 2019, p. 6).
For these reasons, it is important that we look not only at the ways in which individual students learn, but the cultural and institutional environments within which they are learning as well. In addition to sharing our own experiences of working and teaching in HE, it is equally important that we listen to students in and out of the classroom and take their struggles and concerns seriously. Moreover, it is important that we look at the ways in which they already engage in social justice issues. This is a crucial component of creating a collaborative learning environment.
In recent years, students in Ireland have protested increases in fees, the national housing crisis, and government inaction on climate change. In addition, changing student demographics and increasing international student enrollment further presses us to critically re-examine the structure and content of our curricula.


Elsewhere students have organized for the decolonization of Higher Education in campaigns such as Rhodes Must Fall, 'Why is My Curriculum White?' and #LiberateMyDegree. These interventions have built not only on earlier student movements and protests but derive from wider calls for social justice and addressing inequality.
In such a way, students around the world have "sought to transform the terms upon which the university (and education more broadly) exists, the purpose of the knowledge it imparts and produces, and its pedagogical operations" (Bhambra, Gebrial & Nişancıoğlu 2018, p. 1).
Along these lines, this project seeks not to define the conceptual parameters of social justice in Higher Education, but to join the broader conversations taking place here and across the globe about what working towards an anti-oppressive, gender-conscious, community-oriented, and intercultural pedagogy might look like.
---
PROJECT DESIGN
The DISCs project aims to understand the views and experiences of university students and staff regarding their engagement of gender-conscious, intercultural and community-oriented teaching and learning in order to develop a national strategy for engaging these issues throughout the HE sector. To that end, this study is comprised of two main components.
1 We will begin with the recruitment of 17 members of teaching staff in total from UCC, DCU and MU for a pilot programme in social justice-oriented teacher education and professional development.
2 Using focus groups and interviews, we will explore the experiences of students from UCC, DCU, and MU regarding their engagement with social justice themes and issues in and out of the classroom.
DISCs PROJECT ADVOCATES
The select members of staff participating in our study are individuals with an expressed interest in developing or improving upon their own teaching skills and examining their particular orientations toward social justice in Higher Education. Working in multiple contexts throughout the Third Level sector, our project participants or DISCs Project Advocates showcase a variety of disciplinary backgrounds and levels of experience in developing their own social justice-oriented pedagogies.
For the 2019/2020 academic year, Project Advocates will be involved in a number of professional development activities such as reading assigned texts, attending institution-specific as well as national workshops and events, and self-assessments. The project team will help participants modify one or two of their existing modules and, with their permission, we will be observing them in the classroom.
Project Advocates will be sharing their experiences of exploring these ideas and attempting to implement different strategies via blogs and vlogs on the DISCs website. In addition, all participants will be offered a €1200 bursary for the life of the project (18 months) to support their professional development (e.g. for purchasing books relevant to the project).
It is our principle aim to collaborate with Project Advocates by engaging in an honest and open discussion of how our understandings of the world inform our teaching strategies and outlooks, and explore what it would mean to work together in solidarity to implement social justice principles across the HE sector in Ireland.
Due to the nature of this project and the disparate backgrounds of our participating teaching staff, the development of the project's calendar structure and contents will be an ongoing process that is informed by our interactions with Project Advocates, conversations with students, and a review of the existing literature.
STUDENT EXPERIENCE
A key element of this project is to ascertain how Third Level students in STEM, AHSS and Business and Law disciplines view and engage social justice themes and issues in the classroom. This will inform not only the pilot programme's orientation towards gender-conscious, intercultural, and community-oriented teaching but help lay out the priorities for staff professional development.
Students will be recruited to the wider teaching and learning project in each institution in cooperation with our Student Union partners, Student Access (Disability, Higher Education Access Route, Mature Student) Offices and Adult Continuing Education departments. Moreover, workshops and events will include guest speakers from student-led organisations and actions across HE to share their experiences.
---
WORKS CITED
Bhambra, G. K., Gebrial, D. and Nişancıoğlu, K. (2018) Decolonising the University. London: Pluto Press.
Hill, J. et al. (2018) "Conceptualising Social Justice and Sociocultural Issues within Physical Education Teacher Education: International Perspectives" in Physical Education and Sport Pedagogy 23(5): 469-483
Rowan, L. (2019) Higher Education and Social Justice: The Transformative Potential of University Teaching and the Power of Educational Paradox. London: Palgrave Macmillan.
---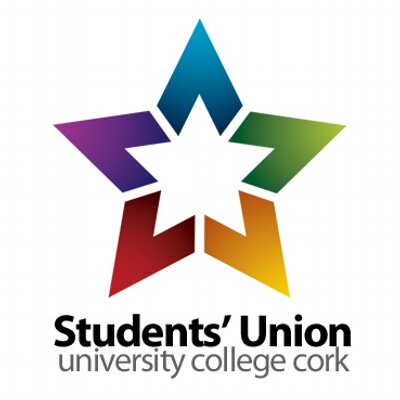 FUNDED BY: