READINGS & RESOURCES
Resources for Lecturers
These resources may be useful for the Biology lecturer who wants to understand more about the social justice issues in Biology.
Is Everyone Really Equal?: an introduction to key concepts in social justice education
Robin DiAngelo & Özlem Sensoy
This book provides an introduction to key concepts in Social Justice Education. It's useful for reflective teaching and in explaining key concepts (prejudice, discrimination, oppression, privilege, white supremacy). It's also a useful resource to help in responding to objections that may be raised when these ideas are discussed).
Cultivating Social Justice Teachers: how teacher educators have helped students overcome cognitive bottlenecks and learn critical social justice concepts
Ed. by Paul C. Gorski, Kristien Zenkov, Nana Osei-Kofi, & Jeff Sapp
Geared towards teachers, this text provides a good basis for addressing core social justice concepts. Armed with a better general understanding of social justice, Biologists will be better equipped to discuss social justice in Biology.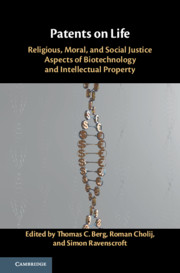 Patents on Life: religious, moral, and social justice aspects of biotechnology and intellectual property
Ed. by Thomas C. Berg, Roman Cholij & Simon Ravenscroft
This resource is useful for Biologists to better understand the issues associated with patents and how they impact morality, human dignity and what constitutes fair reward from genetic resources.
Resources for Undergraduate Students
These resources may be useful for the Biology undergraduate who wants to understand more about social justice issues in Biology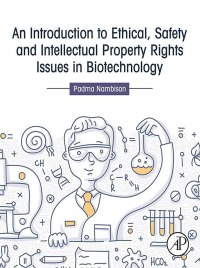 An Introduction to Ethical, Safety and Intellectual Property Rights Issues in Biotechnology
Padma Nambisan
READINGS TO SUPPORT LEARNING
OPTIONAL READINGS
Additional Reading Resources