PROJECT TEAM
The Disciplines Inquiring into Societal Challenges (DISCs) project is a collaborative study conducted in partnership between students and staff from University College Cork, Dublin City University and Maynooth University.
Launched in early 2019 with support and funding from the National Forum for the Enhancement of Teaching and Learning in Higher Education, research for the project was carried out in cooperation with the UCC Students' Union, DCU Students' Union, and MU Students' Union.
For more information about our project partners, please click here. To learn more about individual team members from each of our participating institutions, scroll down below.
---
UNIVERSITY COLLEGE CORK
KARL KITCHING (Principal Investigator) is Reader in Education Policy in University of Birmingham, and formerly Director of Equality, Diversity and Inclusion and Senior Lecturer in Education at University College Cork. Karl is a former primary school teacher and much of his teaching and research work has focused on critically engaging forms of discrimination in schools/through the school curriculum.
GYUNGHEE PARK (Project Officer) is a PhD candidate in the Dept. of Geography. Her current study focuses on memory, postcolonial and feminist theory, and anticolonial history. For the last 10 years, Gyunghee has taken up a variety of casually-contracted course co-ordination, teaching and supervision roles in the fields of Journalism & Media, Philosophy, Women's Studies, and Sociology in multiple institutions across Cork. She has also worked as a notetaker for students with disabilities, and prior to the DISCs project, Gyunghee was Project Officer on a study of dementia and loneliness in the School of Nursing & Midwifery.
---
DUBLIN CITY UNIVERSITY
AUDREY BRYAN is an Associate Professor in the School of Human Development, DCU. She is a Sociologist with responsibly for teaching Sociology of Childhood and Sociology of Education modules across a range of programmes on the Humanities and Education degrees at DCU. Her academic background spans the fields of Psychology (BA), Applied Social Research (MSc), Sociology of Education (EdM) and Comparative Education/Sociology (PhD). Prior to joining DCU, Audrey taught at Teachers College, Columbia University in New York, University College Dublin (UCD) and Sciences Po University, Paris, as a visiting Professor. She has published nationally and internationally on issues pertaining to gender and sexuality, racism and anti-racism, social class, citizenship education and climate change education. Audrey has a keen interest in the pedagogical aspects and complexities of educating for social justice. She is currently completing a manuscript called Affective Pedagogies: Emotion, Education and Social Justice which examines the centrality of feeling, emotion and affect in educating for social justice and global citizenship, with a particular emphasis on forms of knowledge that are 'difficult' or in some way traumatic for learners (Britzman, 1998). This work engages with the question of what it means to be implicated in the suffering of others through an engagement with the specifically pedagogical dimensions and implications of scholarship concerned with the role played by ordinary citizens in contemporary and historical relations of harm and oppression (Andreotti, 2014; Rothberg, 2019).
---
MAYNOOTH UNIVERSITY
BERNIE GRUMMELL is currently a Senior Lecturer with the Departments of Education and Adult & Community Education in Maynooth University. Her research explores the complex landscape, processes and experiences of equality, inclusion and transformation across different sectors of education and society, with a particular focus on transformative community development and inclusion. Recent projects include HE4u2 Integrating Cultural Diversity in Higher Education (2016-2018), an Erasmus + project which developed innovative approaches to researching and developing inclusive pedagogy and policies to support greater cultural inclusion for students from ethnic minority backgrounds in Higher Education.
MORAG MUNRO is an Educational Technologist based in the Office of the Dean of Teaching and Learning at Maynooth University (MU), where she is MU's co-ordinator for the Irish Universities Association (IUA) project 'Enabling Change: Enhancing Digital Capacity in Teaching and Learning in Irish Universities'. She also teaches on MU's postgraduate certificate/diploma programme in Higher Education Teaching, Learning and Assessment. Previous to her current role, Morag was Educational Technology Officer in the Centre for Teaching and Learning at MU, where she provided support and guidance to staff in relation to digital technologies, learning, teaching and assessment, and also contributed to and co-ordinated various learning and teaching development projects. Prior to joining MU, Morag worked at Dublin City University (DCU), in roles as Learning Technologist and Head of the Learning Innovation Unit, and at the University of Strathclyde as a Learning Technologist. She also spent some time working in instructional design and project management in the commercial e‐learning sector. Morag holds a BEng in Chemical Engineering and an MSc in Energy Systems and Environment from the University of Strathclyde. Her Doctoral studies were completed at the University of Glasgow, and focused around a critical discourse analysis of neoliberal constructions of learning technologies in Higher Education. Morag's research interests include developing critical perspectives on educational technologies; design of inclusive curriculum and learning environments; critical discourse analysis of education policy; and promoting education for inclusivity, global citizenship and sustainability.
MARGARET KEANE is an educational developer and holds the role of Teaching and Learning Development Officer in the Centre for Teaching and Learning in Maynooth University. She is the programme lead on the University's Postgraduate Diploma in Higher Education Teaching, Learning & Assessment for staff which includes a module on Equality, Diversity and Inclusions (EDI). As well as teaching, she is involved in several research projects at University and national level focused on enhancing teaching and learning. She is currently Chair of the Educational Developers in Ireland Network (EDIN) whose members collaborate on projects and publications related to enhancing higher education teaching and learning.
---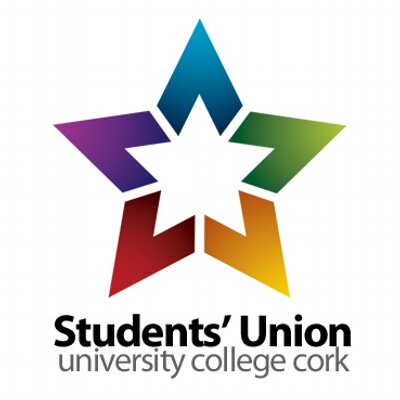 FUNDED BY: