RESOURCES
Throughout the course of our study, we developed a list of tools for cultivating digital skills along with some readings, sample course/module syllabi, and websites that might help participants in their engagement with the project. These resources may also be of value to educators and learners who wish to begin exploring, develop, or improve upon their own social justice-oriented pedagogies.

If you are looking for a particular resource, simply click on one of the links below to jump to the relevant section of this page. Otherwise, just scroll down.
DISCs literature review | DISCs self-assessment tool | DISCs Developing Pedagogies Workshop |Discipline-specific studies | Key texts | Module outlines and reading lists | Websites and blogs | Digital tools
---
THE DISCs LITERATURE REVIEW
We conducted a significant review of the literature relating to the Scholarship of Teaching and Learning, critical pedagogy, and the available literature on programmes which seek to develop educators' capacities to teach for social justice. Read more on the literature review page.
---
THE DISCs SELF-ASSESSMENT TOOL


The DISCs Self-Assessment Tool is intended to help users gauge their own levels of competence and comfort in the themes of gender-consciousness, interculturalism, and community both in their individual pedagogical practices and wider academic engagements. Based on your assessment, you will be provided with useful readings and resources to help you further explore these issues.
---
THE DISCs PROJECT
'DEVELOPING PEDAGOGIES' WORKSHOP
The DISCs Project 'Developing Pedagogies' Workshop was the first short session on teacher education from the Disciplines Inquiring into Societal Challenges (or DISCs) project. Delivered by Dr. Karl Kitching and Gyunghee Park, the workshop was designed to help project participants consider different ways of thinking about pedagogy in the Higher Education (HE) context, and to begin the process of defining what the purpose of their own individual pedagogies are and should or could be.
Initially, the session was open to all DISCs Project Advocates in participating institutions at University College Cork, Dublin City University, and Maynooth University. We have since made the presentation portion of the workshop available here. Both audio and transcription of the session are also available.
---
RECOMMENDED READINGS
Developing a social justice orientation within our individual pedagogies requires each of us to engage in multiple vectors of self-reflection, inquiry, and critique. This is a lifelong commitment and ongoing process. As such, there are no definitive guidelines or step-by-step instructions on how to become better teachers and human beings.
Moreover, this is very much a political project. Indeed, understanding what it might mean to cultivate a social justice orientation in our teaching and learning practices necessitates an examination of not only ourselves as educators and people, but of the multiple contexts within which we work and interact with others.
In this section, we've collated some useful articles and books critically examining individual strategies for developing social justice pedagogies as well as works that challenge us to change the political climates and institutional contexts within which these strategies are carried out.
---
DISCIPLINE-SPECIFIC STUDIES
There are a number of peer-reviewed publications detailing studies of how educators have attempted to incorporate social justice principles into their teaching and learning practices as well as wider academic engagements in a variety of disciplinary contexts.
If you are looking for research directly relevant to your own particular field of study, please click on the appropriate button below.
---
KEY TEXTS
Discussions of education's political role in society and transformative capacities are not new. Hence, there are a number of texts that have sought to explore in-depth what it means to develop a social justice and critical humanist orientation not only in terms of our teaching and learning practices but throughout our everyday interactions both within and beyond the academy. Below you will find a range of these works, each critically examining some aspect of the politics of pedagogy, the corporate university, and the purposes and responsibilities of the intellectual.
PEDAGOGY OF THE OPPRESSSED (1970)
Written by: Paulo Freire
In what is widely considered to be a foundational text in critical pedagogy, Paulo Freire's Pedagogy of the Oppressed proposes that all educators rethink their understandings of the relationship between teacher, student, and society as one grounded in cooperation and organizing with the aim to overcome social injustices and liberate all human beings.
---
REPRESENTATIONS OF THE INTELLECTUAL (1996)
Written by: Edward W. Said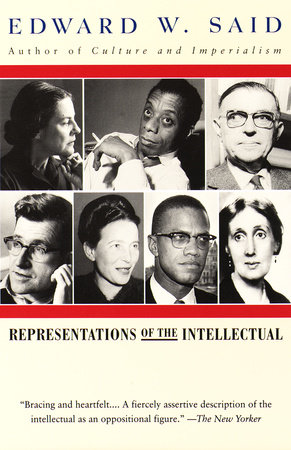 In this collection of thought-provoking essays, the pre-eminent scholar Edward Said explores what it means to be an intellectual. For Said, the principle role of an intellectual is an indispensable one — to "speak truth to power" even in the face of ostracism or imprisonment. In so doing, Said describes the intellectual as someone with a unique responsibility: "endowed with a faculty for representing, embodying, articulating a message, a view, an attitude, philosophy or opinion to, as well as for, a public", the intellectual must endeavour to maintain their diligences to integrity and sense of justice. By examining individuals such as Theodor Adorno and Henry Kissinger as well as key world events from the Vietnam War to Gulf War, Said demonstrates with an acute sense of criticality how the lures of money, power, or specialization can not only inhibit one's capacities for critical engagement, but denature the intellectual spirit.
---
COGNITIVE JUSTICE IN A GLOBAL WORLD: PRUDENT KNOWLEDGES FOR A DECENT LIFE (2007)
Ed. by: Boaventura De Sousa Santos
In this book, Santos and a number of other distinguished intellectuals argue that global social injustice is, by and large, an epistemological injustice. Expanding upon ongoing debates about the plurality of truths and opinions, this book critically examines the problematic hierarchical relations between science and other kinds of knowledge existing in society in order to highlight the ways in which we validate some ways of thinking while discounting others. On this basis, the essays each speak to the notion that there can be no global social justice without global cognitive justice.
---
DECOLONISING THE UNIVERSITY (2018)
Edited by: Gurminder K. Bhambra, Dalia Gebrial, Kerem Nişancıoğlu
Taking inspiration from the 2015 student-led movement in Cape Town otherwise known as '#RhodesMustFall' as well as wider calls for the decolonisation of the world's universities, Decolonising the University explores what it would mean to radically transform the terms upon which universities exist. This collection of essays from student activists and scholars centres on a discussion of the possibilities and pitfalls of "doing decolonial work in the home of the coloniser". In addition, the text offers resources for students and academics who seek to challenge and resist coloniality inside and outside the classroom.
---
THE GOOD UNIVERSITY: WHAT UNIVERSITIES ACTUALLY DO AND WHY IT'S TIME FOR RADICAL CHANGE (2019)
Written by: Raewyn Connell
With over 200 million students in universities and colleges worldwide and funds flowing in like never before, Connell argues that the institutions of Higher Education have never been unhappier places to work. In this book, Connell speaks to the corporate-style management dominating HE under cost-cutting governments, and examines both student-led mobilisations and industrial strike actions by university staff across the globe to explore what a 'good university' under different conditions might look like. As such, Connell outlines a practical vision for how Third Level institutions can become more engaging and productive for the sake of social advancement rather than profit.
---
NEW MANAGERIALISM IN EDUCATION: COMMERCIALIZATION, CARELESSNESS AND GENDER (2012)
Written by: Bernie Grummell, Dympna Devine, Kathleen Lynch
In an examination of the education sector in Ireland, this book looks at the multiple impacts of neoliberal reform on the ethos of care and service on public provisions, such as education. Specifically, the book explores how these issues influence the appointment of senior management across the education sector as well as the experiences of those in those positions.
---
DISABILITY IN HIGHER EDUCATION: A SOCIAL JUSTICE APPROACH (2017)
Written by: Nancy J. Evans, Ellen M. Broido, Kirsten R. Brown, Autumn K. Wilke
In a critical examination of how disability is conceptualized in HE, this book looks at the ways in which students, faculty, and staff with disabilities are viewed and served on college campuses. It argues that the tendency to focus solely on legal access and accommodation further entrenches a system of exclusion and oppression. Shedding a light on the politics of access and accommodation, the book seeks to illustrate the multifaceted ways disability interacts with various aspects of identity and experience as well as provide strategies for addressing ableism in the assumptions, policies and practices, organizational structures, attitudes, and physical structures of higher education.
---
CHALLENGING RACISM IN HIGHER EDUCATION: PROMOTING JUSTICE (2005)
Written by: Mark A. Chesler, Amanda E Lewis, and James E. Crowfoot
At the centre of the various discussions running throughout this text, Challenging Racism in Higher Education looks at the historical accumulation (or cumulative disadvantage) as well as the differences in wealth and income between Black and White students and faculty. Ambitiously, the book explores multiple avenues for transformative change such as recruitment and retention to organizational and leadership structures, and institutional policy. The authors also examine what it means to "promote justice" within the predominantly White institutions of HE in the U.S. from a systemic point of view by highlighting the experiences of BAME students.
IS EVERYONE REALLY EQUAL: AN INTRODUCTION TO KEY CONCEPTS OF SOCIAL JUSTICE EDUCATION (2017)
Written by: Özlem Sensoy & Robin DiAngelo
This text was designed to be an introductory handbook for those interested in exploring social justice in education. It provides tools for developing "critical social justice literacy" and for taking action towards a more just society. Intended for readers of all levels, this book offers a collection of detailed and engaging explanations of key concepts in social justice education, such as critical thinking, identity, prejudice, oppression, power, privilege, and White supremacy.
---
TEACHING TO TRANSGRESS: EDUCATION AS THE PRACTICE OF FREEDOM (1994)
Written by: bell hooks
In an attempt to challenge general preconceptions about what a pedagogy is or isn't, hook's collection of essays about teaching examine the politics and practices of teaching and learning through the lenses of class, gender and race. Combining personal narrative with critical theory, hooks argues that education fails students in the refusal to acknowledge their particular histories. Against the grain of exclusivity and privilege, Teaching to Transgress argues for a pedagogy that aims to liberate and include.
---
HIGHER EDUCATION AND SOCIAL JUSTICE: THE TRANSFORMATIVE POTENTIAL OF UNIVERSITY TEACHING AND THE POWER OF EDUCATIONAL PARADOX (2018)
Written by: Leonie Rowan
Focusing on the pedagogical decision-making processes of university academics, this book looks at how educators' orientations to social justice in their teaching and learning practices reflect particular political orientations and understandings of the world we live in. Along these lines, Higher Education and Social Justice looks at what it means to cultivate inclusive, respectful, diverse and student-centred environments within our classrooms. The book examines the perspectives of university teachers who struggle with the unique challenges of working in the academy while trying to maintain focus on the transformative potential of HE.
---
A FLY GIRL'S GUIDE TO UNIVERSITY: BEING A WOMAN OF COLOUR AT CAMBRIDGE AND OTHER INSTITUTIONS OF POWER AND ELITISM (2019)
Written by: Lola Olufemi, Suhaiymah Manzoor Khan, Odelia Younge, Waithera Sebatindira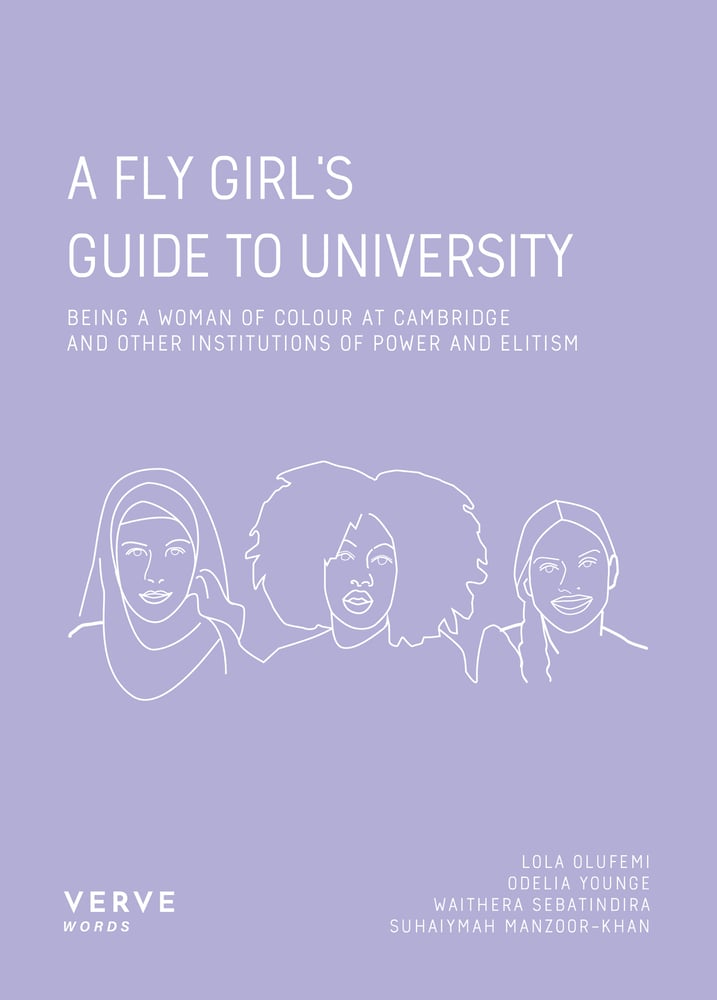 This collection of memoirs, essays, and poetry from four women of colour who studied at the University of Cambridge speaks to the wrongness underpinning their shared experiences as students in an elite institution. Inspired by the belief that their voices, lives, and experiences matter – especially in a place of power, pervasive whiteness and exclusivity – A Fly Girl's Guide seeks to uncover the white, middle-class, cisgendered, predominantly male and able-bodied spaces of which the institutions of Higher Education are largely comprised.
---
THE PRIVILEGED POOR: HOW ELITE COLLEGES ARE FAILING DISADVANTAGED STUDENTS (2019)
Written by: Anthony Abraham Jack
Based on a case study of disadvantaged students struggling to survive in elite colleges, The Privileged Poor presents a case for what HE institutions can do to help its most marginalised and disenfranchised students thrive. By examining the ways in which less privileged students long continue to struggle after arriving on campus, Jack argues that admission is not the same as acceptance. Documenting the policies and cultures that perpetuate the preexisting inequalities between students, the author illustrates the variety of ways 'diversity initiatives' fall immeasurably short of supporting poor students of colour.
---
SUPPORTING TRANSGENDER AND NON-BINARY STUDENTS AND STAFF IN FURTHER AND HIGHER EDUCATION: PRACTICAL ADVICE FOR COLLEGES AND UNIVERSITIES (2019)
Written by: Jessica Kingsley
This book begins with research findings that show 85% trans students and staff face multiple barriers throughout their engagements with Higher Education. By laying out evidence-based policies, interventions and advice that have been proven effective in alleviating the difficulties endured by transgender and non-binary students and staff, this book offers support on a range of issues surrounding teaching and learning, mental health, and institutional policy in the HE sector. The book also includes a universally accessible introduction guide to transgender terminology and identities, as well as legal and medical considerations.
---
TRANSFORMING THE IVORY TOWER: CHALLENGING RACISM, SEXISM, AND HOMOPHOBIA IN THE ACADEMY (2012)
Ed. by: Brett C. Stockdill and Mary Yu Danico
The authors throughout this edited collection argue that despite greater numbers of women, working-class people, people of color, and increasing visibility of LGBTQ students and staff in recent decades, universities continue to perpetuate institutionalized forms of sexism, classism, racism, and homophobia. In an extension of existing struggles to break barriers in the academy, Transforming the Ivory Tower highlights the need for bridging theoretical understandings of inequality with concrete strategies for change.
---
ACTIONABLE POSTCOLONIAL THEORY IN EDUCATION (2011)
Written by: Vanessa Andreotti
This book centres on an examination of how postcolonial theory can be incorporated into education. With a clear and accessible overview of ongoing discussions surrounding the Western ethnocentrism and hegemony across educational contexts, Andreotti offers examples where teachers and researchers have succeeded in their incorporation of postcolonial research and critique into their pedagogical endeavours. In so doing, the author encourages educators and researchers in education to seek out engagements with postcolonial theoretical frameworks by illustrating the manifold benefits said engagements have in and out of the classroom.
---
MODULE OUTLINES AND READING LISTS
There are also a number of module outlines and reading lists that have been very generously shared by scholars from a variety of disciplinary backgrounds across the world. If you are looking to design a reading list for purposes of modifying or developing your own course, programme, or module, or would like to explore more texts for your own personal edification, click one of the links below.
---
---
WEBSITES & BLOGS
In addition to the many peer-reviewed studies and published works discussed above, there are a number of resources online dedicated to issues of social justice within and beyond the academy. We've compiled a list of some helpful blogs that explore what it means to 'decolonise the curriculum', rough guidelines and suggestions on how to teach for social justice, and databases for both staff and students who may be interested in exploring these topics in greater detail.
DISMANTLING THE MASTER'S HOUSE is a collection of work from academics, administrative staff and students at University College London (UCL) committed to righting the racialised wrongs of their institution and wider communities. The site critically interrogates the manifestations of White supremacist domination at UCL through scholarly comment, public events, and social media with the aim to change the institutional structures and pedagogical practices therein.
GLOBAL SOCIAL THEORY is a free resource for students, teachers, academics, and others interested in exploring social theory from a global perspective. It emerges from a long-standing concern with the parochiality of standard perspectives on social theory and seeks to provide an introduction to a variety of theorists and theories from around the world.
THE STANFORD ENCYCLOPEDIA OF PHILOSOPHY is a free database of nearly 1600 entries summarizing key figures and concepts in philosophy and social theory. Each entry is maintained and kept up-to-date by an expert or group of experts in the field, and refereed by members of an Editorial board. They also contain links to a complete archival history, identifying the fixed edition the reader should cite.
THE ALTERNATIVE READING LIST PROJECT was born of the shared desire for more diverse readings at Oxford University. Developed and managed by a group of Oxford students from across a range of disciplines, the site offers an extensive list of alternative readings from the perspectives of individuals who are generally marginalised as well as topics that are typically excluded from standard course curricula.
THE DISORDER OF THINGS is a group blog whose composite works and outputs are licensed under a Creative Commons Attribution. The site features writing from academics working in the field of International Relations and is dedicated to a critical inquiry of global politics
STEVE SALAITA is an American scholar and author who lost his professorial position in the University of Illinois following objections to a series of tweets where Salaita voiced criticisms of the Israeli state and Zionism. Through this blog, Salaita shares his thoughts on politics and academia in the years following his loss of secure employment.
DISCOVER SOCIETY is a not-for-profit collaboration between academics in the disciplinary fields of sociology and social policy and Policy Press, and focus on contemporary socio-political issues.
ABSOLUTE WORST WAY TO START A SEMESTER is a featured blog contribution from Kevin Gannon, Director of the Center for Excellence in Teaching & Learning and Professor of History at Grand View University. The essay centres on how to approach 'Syllabus Day' at the start of a semester with some rough guidelines about how we might approach a conversation about expectations with students in a collaborate way.
COLLECTION OF RESOURCES FOR TEACHING SOCIAL JUSTICE was put together by Jennifer Gonzalez, a former middle-school language arts teacher and Third-Level teacher educator. The list offers classroom-ready materials, lesson plans with supplementary texts or videos that help prompt students to learn, think, and talk about social justice issues.
NINTH LEVEL IRELAND is a site that was originally published in August 2008. The blog offers a collection of links to news and discussions across the web on all things related to Third-Level education and work in Ireland. The site is managed by Steve Hedley, an academic lawyer in NUI.
GESTURING TOWARDS DECOLONIAL FUTURES offers a collection of experimental artworks, educational materials, and social cartographies from contributors around the world with the shared aim to disrupt dominant frames of knowing.
FEMINIST KILLJOY is a blog written and managed by scholar Sara Ahmed. Until the end of 2016, Ahmed was the Professor of Race and Cultural Studies at Goldsmiths, University of London. She resigned from the post in protest of the institution's failure to deal with the problem of sexual harassment. Among the projects she has taken up since, Ahmed has written on the politics of complaint within the university context.
---
TOOLS FOR DEVELOPING DIGITAL SKILLS
If you are interested in incorporating the use of digital tools into your teaching practice at either a beginner level or would like to advance your digital skills, please click on one of the links below.
SPEEDS DIGITAL SKILLS ASSESSMENT TOOL
Social Policy Educators: Enhancing Digital Skills (SPEEDS) is a project funded by the National Forum for the Enhancement of Teaching and Learning in Higher Education in Ireland. The Digital Skills Assessment Tool helps users gauge their own level of competencies, literacies, and fluencies in teaching and learning technologies
ALL ABOARD is a national project that aims to empower learners, teachers, and all those who use technology to support their work, their study, or other aspects of living in a digital age. Their site includes a Metro Map of digital skills to help visitors understand the variety of technologies available and shared lesson and learning materials available to anyone online.
---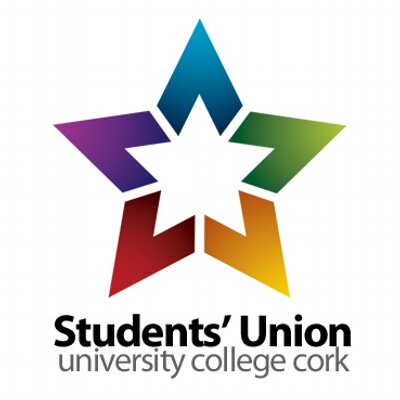 FUNDED BY: