STUDENT EXPERIENCE
In the Third Level context, where lecturers are faced with increasing workloads and class sizes and working more and more on a casually-contracted basis, cultivating meaningful relationships with students can be quite challenging. However, understanding differences between learners and working one-on-one with students is key in terms of developing community-oriented pedagogies.
As Noel (2010) points out, there is often a disconnect between the institutions of teaching and learning and the communities in which they are embedded, and this disconnect can work to further entrench social inequalities. By engaging meaningfully with students, though, educators can "foster an understanding of the importance of different learning environments" and become more informed about the educational systems and communities within which we teach (Tinkler et al. 2019, p. 74). Hence, listening to and working with students by cultivating spaces for collaboration between teachers and learners is a cornerstone of inclusive education.
---
INCLUSIVE EDUCATION
According to Bentley-Williams & Morgan (2013), the concept of inclusive education can be defined as
the process of increasing participation in and decreasing exclusion from the culture, curriculum and community of mainstream schools (p.173)
To that end, it is important that we
1.
Critically examine the spaces within which we as educators and students are teaching and learning;
2.
Meaningfully engage with students and staff about the ways in which these spaces work to include some and exclude others
3.
Organise to make our institutions and classrooms more inclusive and anti-oppressive in their orientation and practice
---
HIGHER EDUCATION IN IRELAND
Information regarding Third Level students' gender demographics and disability status in Ireland are publicly available through the Irish Higher Education Authority, but there is little to no record at the institutional or national level surrounding students' racial and ethnic diversity, household income or poverty rates, and sexuality. Moreover, the existing data is far from comprehensive.
As with most Western European and North American countries, however, the Irish HE sector is predominantly comprised of White, settled, English-speaking, middle-class, cis-gendered, and able-bodied students and staff.
STUDENT DIVERSITY
Earlier this year, a study conducted by the European Migration Network found that the number of international students studying in Ireland increased by 45% between the years of 2013 and 2017 from roughly 9,300 enrollments to 13,500 across the country. As follows, students have become the biggest cohort of non-EU migrants arriving in Ireland every year.
For Indelicato & Pražić (2019), the emphasis on "internationalisation" is ubiquitous across all Third Level contexts, and it is most commonly understood as being a "globalisation-led phenomenon" with no connection to "pre-dating study schemes" (p. 299). In such a way, many scholars have based their understandings of what it means to create an inclusive learning environment on the assumption that HE institutions have only been faced with the challenges of diversity as a result of globalisation in recent decades.
Crucially, however, it is important that we underscore the fact that students in Ireland have come from diverse racial and ethnic backgrounds — as well as being gender and body diverse, having various educational needs, and coming from different class backgrounds throughout its history.
This diversity is obscured when we think about students as bulk entities or approach the issue of diversity as a nascent phenomenon. Moreover, when we are unable to see the diversity among our students, we neglect to consider the taken-for-granted modes of interaction and institutional cultures underpinning our engagements with them in and out of the classroom, and how they may work to exclude learners who do not fit within the parameters of the dominant White, settled, English-speaking, middle-class, cis-gendered, and able-bodied majority.
Along these lines, it is worth considering that Dr. Sindy Joyce became the first student from the Traveller community to graduate with a PhD in Ireland in early 2019. Moreover, it was only two years prior to her graduation that Irish Travellers were officially recognised as an indigenous ethnic minority by the Irish government. As Dr. Joyce was not the first Traveller student to enter into Third Level, we should ask ourselves why she was the first to complete her doctorate degree just this year.
On this note, it is important that we think about not only the students we wish to help 'succeed' through the institutions in which we teach, but the students for whom these very same institutions are a hindrance to their educational advancement and general well being. Thus, meaningfully engaging students means not only welcoming them in their diversity to our campuses through equal access but thinking about what it would mean to implement policies and practices to ensure equality of outcome for all who enter our classrooms.
---
THE DISCs PROJECT
The DISCs project aims to critically examine the cultural and social environments within which Third Level students learn and interact with one another as well as with staff. As such, a key element of this project is to ascertain how Third Level students in STEM, AHSS and Business and Law disciplines view and engage social justice themes and issues in the classroom. This will help to inform not only our pilot programme in terms of its political orientation but will also help lay out our priorities for staff professional development.
Students will be recruited to the wider teaching and learning project in each of the participating institutions in cooperation with our Student Union partners — the UCC Students' Union, DCU Students' Union, and MU Students' Union — as well as the offices of Student Access (Disability, Higher Education Access Route, Mature Student) and Adult Continuing Education departments. Moreover, workshops and events will include guest speakers from student-led organisations and actions across HE to share their experiences.
If you are interested in learning more about student experiences in HE, we have collated some useful articles and peer-reviewed studies about the challenges Third Level students face as well as different strategies they've used to overcome difficulties and change their learning environments. In addition, we've gathered useful links and resources surrounding issues related to the student experience in Ireland. For more, click on one of the links below.
---
WORKS CITED
Bentley-Williams, R., & Morgan, J. (2013). "Inclusive Education: Pre-service Teachers' Reflexive Learning on Diversity and Their Challenging Role". Asia-Pacific Journal of Teacher Education, 41(2), 173–185.
Indelicato, M. E., & Pražić, I. (2019). "The Legacy of Cold War Anti-racism: a Genealogy of Cultural Distance in the Internationalisation of Higher Education". Paedagogica Historica, 55(2), 295–313.
Noel, J. (2010). "Weaving Teacher Education into the Fabric of Urban Schools and Communities". Teacher Education Quarterly, 37(3), 9-25.
Tinkler, A., Tinkler, B., Reyes, C., & Elkin, S. (2019). "Critical Service-Learning: Learning Through Experience to Advance Teacher Education". Journal of Experiential Education, 42(1), 65–78.
---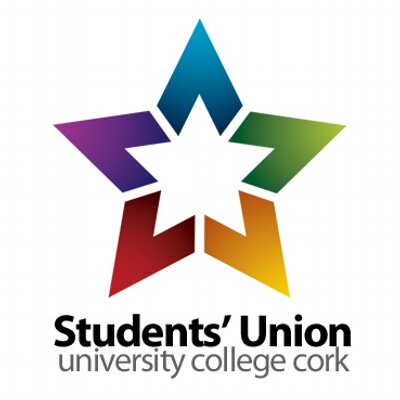 FUNDED BY: